Sign-making software for your CNC cutting table
SignSlapper is software that can help you make money in the sign-making industry. This program is so fast, your customers can watch as you customize a sign to meet their needs. SignSlapper includes sign templates, specially designed CNC fonts (letters), and organized libraries of sign-ready art. Most signs can be produced from the program in just a few seconds. The program outputs a finished dxf file that can be loaded into your CNC software or CAD program. It works with 99% of all CNC plasma, laser, and water-jet cutting tables such as PlasmaCam.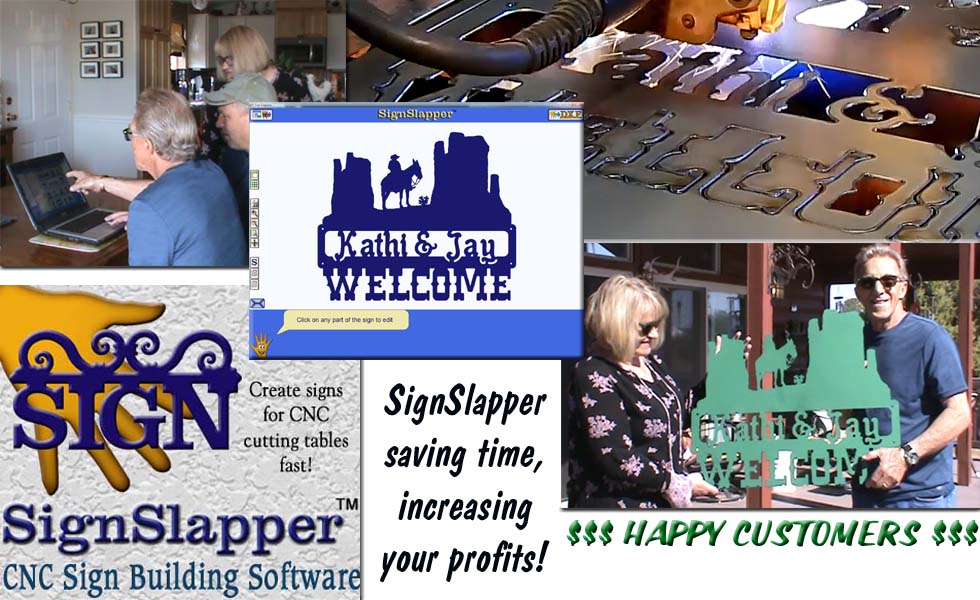 Here is a tiny sample of signs that SignSlapper can produce.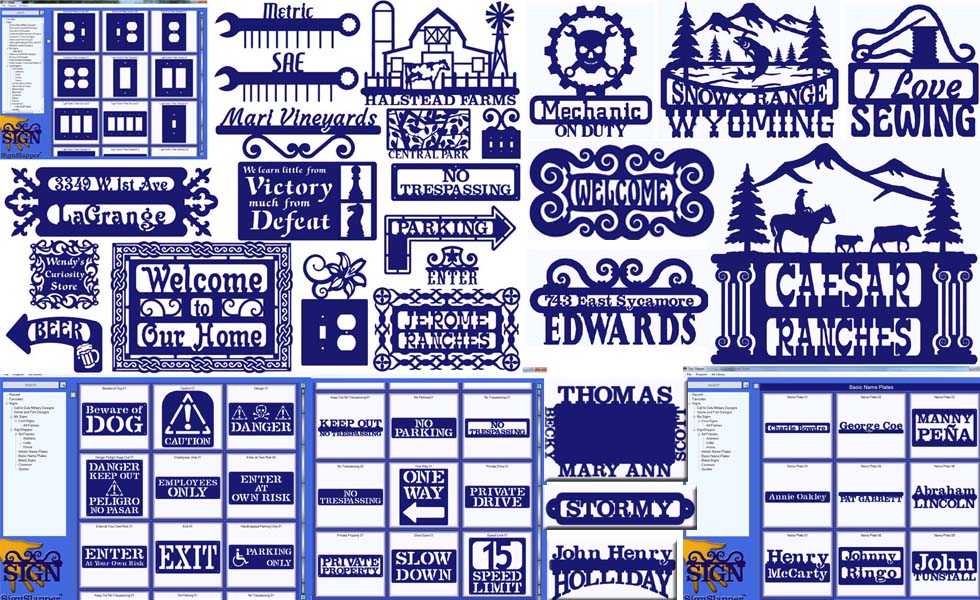 More information about SignSlapper is found here: SignSlapper
To view a SignSlapper demo video on YouTube, click here: SignSlapper demo video
CNC artwork for plasma cutting systems
| | |
| --- | --- |
| | IronShadows.com has a great variety of CNC art patterns that load on CNC cutting tables such as the PlasmaCam and other CNC plasma cutting and water-jet cutting systems. |
Ornamental Pro Wrought Iron Drawing Software
Draw railings, gates, fence and scrollwork on your computer.

For drawing wrought iron and ornamental iron projects, Ornamental Pro drawing software is the tool you must have. This drawing program allows you to draw railings, gates, fence, scrollwork, wrought iron furniture, security doors, security window guards quickly with a variety of automatic functions and buttons. Ornamental iron drawings with ornamental scrollwork are easy to create to show your customers that you are a professional ornamental iron manufacturer or welding shop.
OrnamentalPro.com